Website Development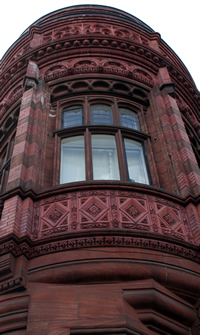 Does your website do all the things you want it to do?
Does your website reflect your company's appearance the way you would like it to?
Do all the pages, buttons and images on your website function properly?
If you answer 'no' to any of these questions, we can help take your website to the next level. Many of York Interweb's clients already owned a website but were dissatisfied with the way it looked, performed and attracted customers.
A company website with broken pages, badly designed layouts and confusing menus can be worse than having no website at all. Your company website will be the first port of call for many of your potential customers. If your website doesn't do the job, your visitors will assume that you can't do the job either and go to someone else.
York Interweb's fully trained web designers, software coders and artists can fix errors, redesign your artwork, images and buttons or even completely overhaul your site.
Additional Functions
We can install and add dynamic functions to your website, by using existing plugins or by engineering bespoke software to create online quizzes and questionnaires, booking forms, image galleries, live chat, forums and more. We can even convert your old Static Site to a Content Management System so you can add your own pages and images.