About York Interweb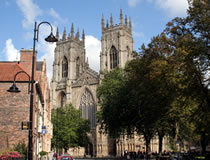 At York Interweb, we pride ourselves on creating quality websites and developing existing websites - taking them to the next level. Our websites combine the best of functionality and design, incorporating the latest techniques and technology. They are easy for users to navigate, include captivating copy and artwork, and are search engine friendly.
We provide a single location website development solution, which includes choosing and registering domain names, designing Unique Bespoke Websites, hosting websites on our UK and USA based servers (depending on your location and target audience) and optimizing company websites for increased visitor numbers to maximize profits.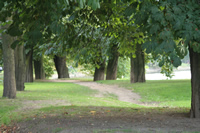 Our History
York Interweb has been developing websites and carrying out Search Engine Optimisation for companies and projects in and around York since 2003, steadily building a client base from many different types of companies in a variety of locations.
Many of our clients have been with us for a number of years and find having someone to phone and visit in their local area extremely useful. Approximately 80% of our clients are based in York. However, we also have clients in Leeds, London and Australia and often liaise with project managers via phone, video and email globally.
Jonathan Malory - Owner, Web Developer, Web Designer
Jonathan is not only a professional web developer and web designer; he is also an experienced artist, photographer and writer, with degrees in art, literature and history. Therefore, his websites are technically as well as aesthetically superior. Jonathan has been designing websites since 1999 and started York Interweb as a business in late 2003 after attending various web development and web animation courses.
The website industry is always evolving and Jonathan makes it a priority to stay on top of current events and trends in the web development industry through reading online journals, professional magazines and attending conferences in the UK, Europe and America.