Content Copywriting Services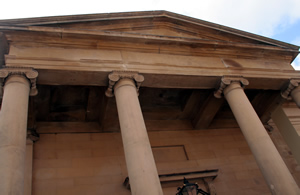 York Interweb provides professional copywriting services to businesses and projects in York, Yorkshire and worldwide. We can translate copywriting into many different languages.
What is Copywriting?
Copywriting, not to be confused with copyrighting and copyright, is the creation of text for marketing purposes. Typically a business will commission a copywriter to create unique and interesting text that describes their activities, goals, products and services to increase awareness of the business, attract new customers and increase sales.
Copywriting For Your Website
Copywriting for websites is extremely important, even more important than copywriting for print. This is because search engines, like people, need to know what your business is about. Unlike people though, search engines can't see images, watch videos or hear audio files - all they have to distinguish your website from another is the text, also known as the content. A search engine values content over anything else. If you can't attract a search engine with your content, you wont get any human visitors either, as over 90% of first time visitors find websites via search engines such as Google, Yahoo or Bing.
Unique Content
Unique content is a search engine's gourmet food. If you can show the search engines that your site is filled with unique content that is relevant to your business, your website will always feature higher up in search results than those websites with little or no content, or those that contain text copied from other sources.
It's Not All About Search Engines
So you've done the search engine optimisation, got lots of links to your site and visitors are starting to arrive. But what if they take one look and move right on to somewhere else because you have poor quality content? People come to websites to find something out or be entertained. If the text on your website is poorly written, full of spelling mistakes and grammatical errors, people will assume this is a reflection of your business - that you will make mistakes and you don't really know what you're doing. On the other hand, if your content is written well, with clear language that has a logical flow, you will give the impression of being competent and professional. Furthermore, visitors who get the information they need from your website will let others know about it via blogs, message boards, forums, and word of mouth to friends and family, causing the number of potential customers to increase rapidly.
Why Choose York Interweb To Write Your Content?
Our copywriter has many years' experience in writing, with a degree in English literature, and will, after extensive research, write content for your website that highlight the products and services your business can provide, its accomplishments and its importance in the market. Your website will move to a higher position in search engines. Visitors will find your website interesting and encourage others to visit. It is estimated that well-written content can increase sales by up to 40%!