York Website Hosting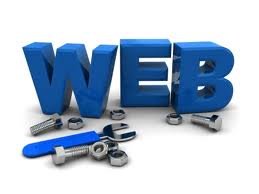 Managed Hosting Based in York
Websites designed by York Interweb are also hosted by York Interweb, which means you do everything for you in one place. We can even sort out your domain name if you don't already own one.
What is website hosting?
There are three main aspects to owning and running a website: 1. The website itself, its design, function and computer code; 2. The domain name or address of your website; 3. Website hosting, a special computer hard drive or solid state drive where your website resides.
Just like images and files on your laptop, Mac or PC have to be stored on your hard drive (HDD) or solid state drive (SSD), website files and images have to be stored on what is known as a 'server', which is basically a more secure version of your computer at home and sits in a fireroof data centre, similar to a telephone exchange, at designated locations around the country.
If you think of your website like a house or shop; the Website Hosting is the building; the Website is the content inside the building and the Domain Name is the address of the building - what the internet uses to find your building and then the content inside.
You can purchace all three items in different places, but you must have all three to run a website. We make it easier for you by setting up the whole thing for you when you come to us for website design and, in fact, we don't charge you anything for the first year's hosting or the first 2 years' domain registration if you have your site designed and hosted by us.
However, if you have your own domain and hosting setup elswhere we are still happy to work on your website, so long as it is a Linux/html/PHP based website. We don't work with Windows or outdated Frontpage and ASP code.
What you get when hosting a website with us
Our York based managed hosting includes personal email addresses or email forwarding and maintenance.
You get the piece of mind of knowing someone actually in York is running your website and is available throughout the day via email, phone or meeting in person at our office or yours, or even if a cafe if you prefer!
Hosting Services Include:
Domain name registration and renewal depending on requirements
Email addresses for your website address - eg steve @ yoursite.com, contact @ yoursite.com and so on
600 mb of website hosting space
Help by phone, email or in person during the day
Small alterations to website text - new phone number, spelling corrections etc
Cost per year: £90 +VAT (not payable until after the 1st year if your website is designed by us also)